Message from the Directors
As the days get longer, we are putting our energy into summer preparation here at TRACKS. We are so happy to be back fully in-person this summer, where we are able to foster connections and relationships with the land and youth we work with.

This summer, we are excited to be working with 6 Indigenous youth in the Oshkwazin-Trailblazers program from July to August. We will also be hosting our first in-person summer camps since 2019! This season we'll be offering two camps taking place at Trent University as well as multiple camps in First Nation communities within the territory.

In other exciting news, this year we have the largest staff team in the history of our organization! We have a total of 17 team members this season, including 6 Trailblazers, 7 Education staff, 2 Oshkwazin staff and 2 communications and finance representatives.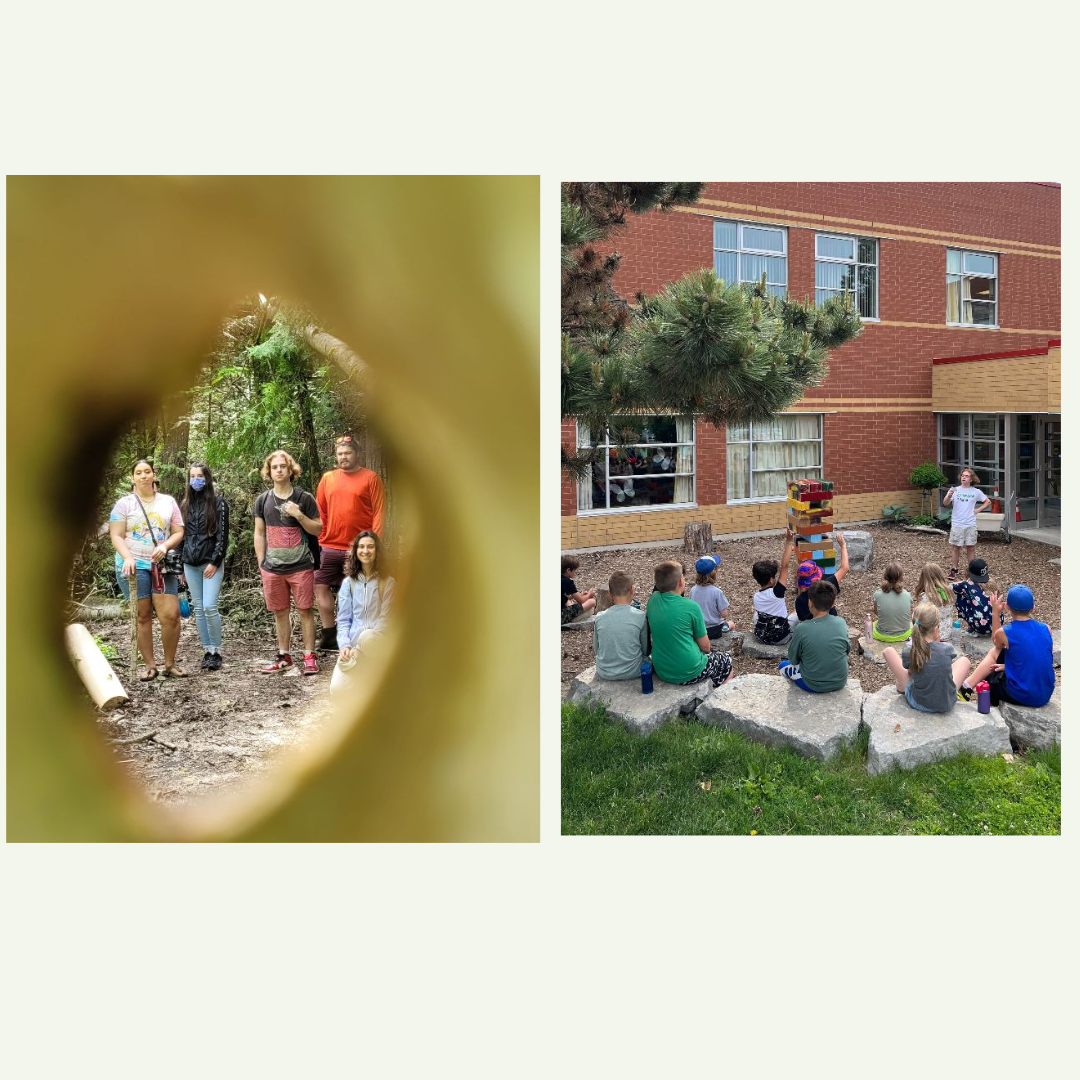 This past spring we enjoyed getting back into schools, offering workshops virtually and in-person. We brought our famous "Toppling Towers" into multiple classrooms, and have been hard at work creating and revising a game about salmon spawning as well!

Science Odyssey week in May was a success as we were able to reach 12 schools and First Nation communities with workshops about plant knowledge and chemistry. Our Education team also compiled classroom kits to go alongside these workshops where students could get their hands dirty while learning about seeds and plant growth cycles.

Over the last few weeks, we've had a great time with the Camp Kawartha Environment Centre staff team as we prepare to host some of our summer programming at their beautiful location. Our staff teams spent time sharing games, activities, and the many ways we help youth foster connections to the natural world. It has been a blast getting to know their team better and we look forward to spending more time at our shared tipi space in the months to come.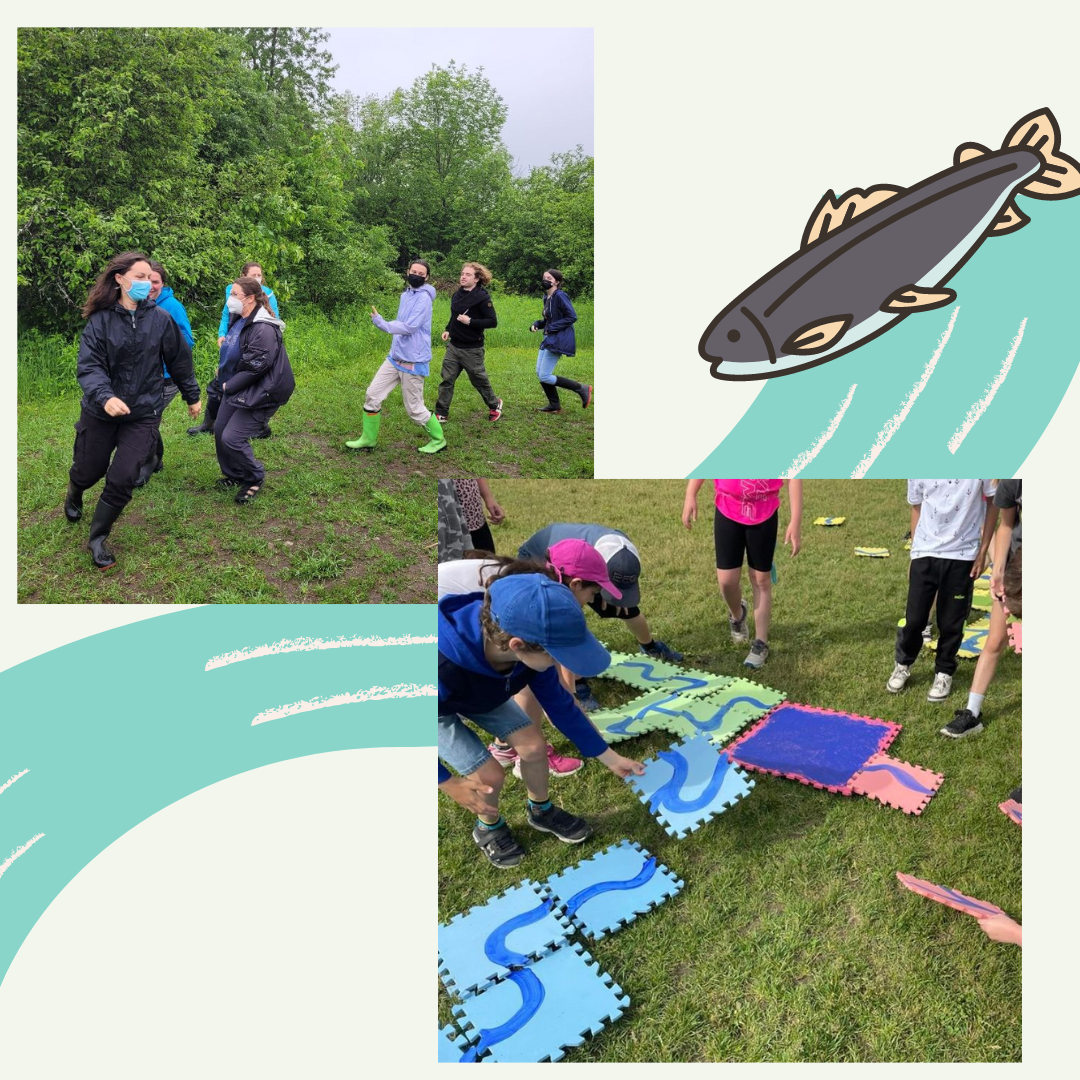 ---
Upcoming TRACKS Activities
We have two upcoming events with Oshkwazin!
Aaniin Niibin!
This event is for Indigenous Youth 13-18 years of age, located at the Education Tipi at Camp Kawartha Environment Centre. It is happening June 18th, 10:30am - 2:30pm.

The event will have two main activities, fish teachings and plant teachings. The fish activity will be descaling fish skins and the plant activity will be making sun prints (camera-less photography!).

Lunch will be provided as well as 20$ honouarium for participants!

Register Here: https://www.tracksprogram.ca/aaniin-niibin-registration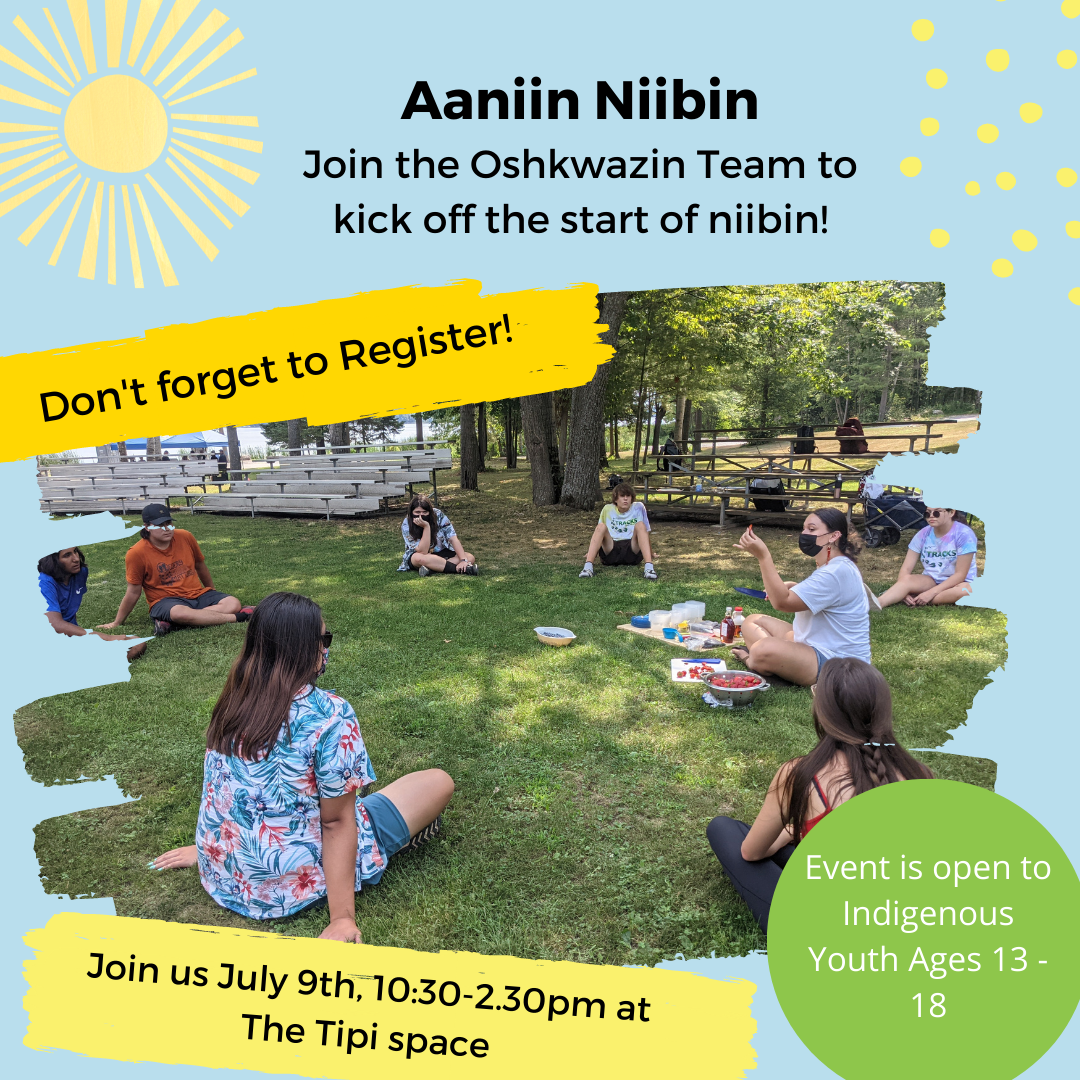 Oshkwazin Land Camps

TRACKS Oshkwazin will be offering Land Camps every Thursday in August. They will be led by our Oshkwazin Trailblazers and are open to Indigenous youth 13-18 years of age!

More information on the location and themes will be announced later this summer. All camps will be running from 10:00 - 3:00pm on Thursdays in August. Lunch will be provided for participants along with a 50$ honorarium. If youth attend all 4 workshops, they will receive an extra 50$.

Register Here: https://www.tracksprogram.ca/oshkwazin-land-camps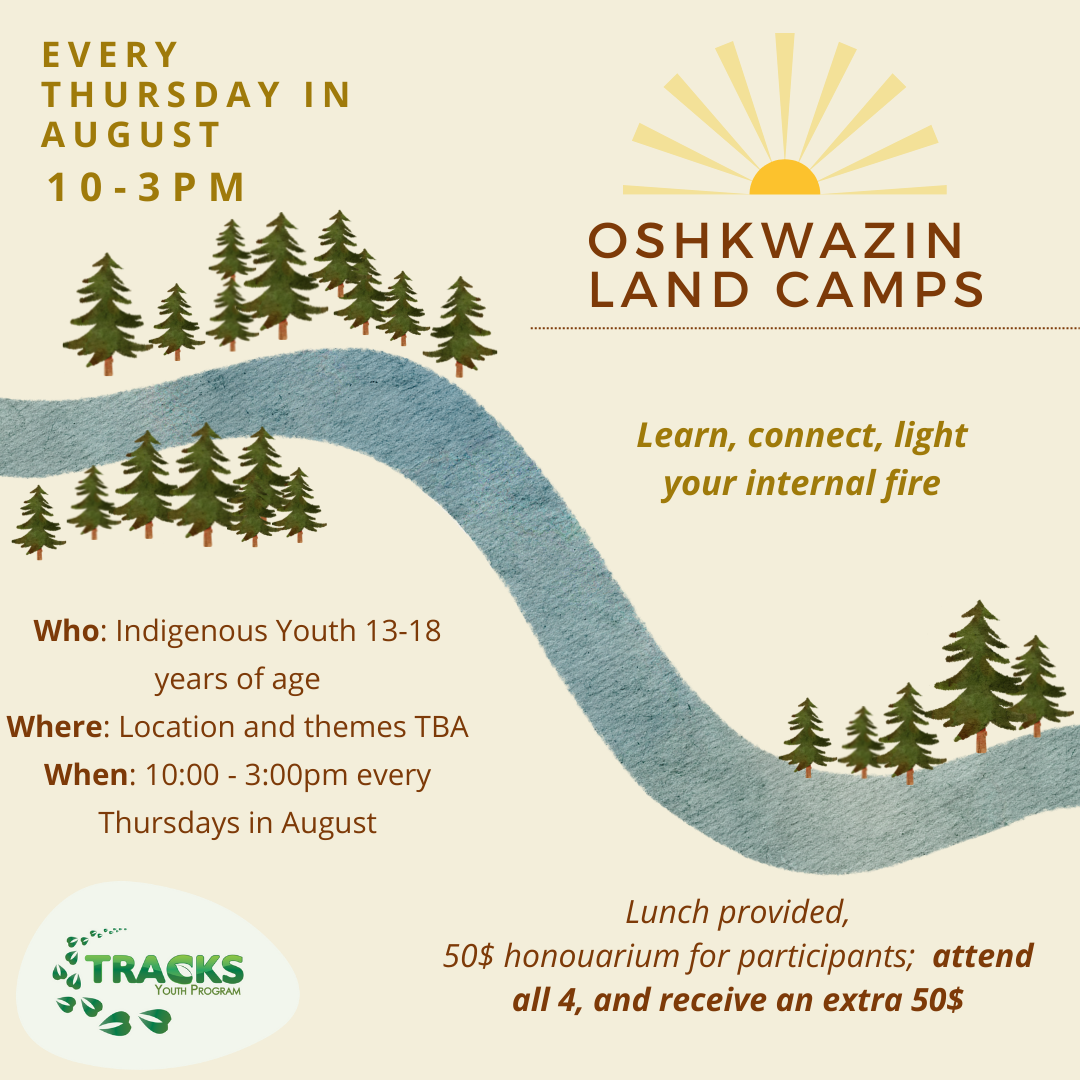 We are delighted to announce we're moving back to in-person summer camps this year. This summer we will have two 5-day TRACKS camps available for youth aged 6-12, all based in braiding multiple science systems! During these camp weeks we'll spend time in the tipi, on the land and enjoying everything the summer has to offer!

TRACKS Summer Camps will run July 18th-22nd and August 8th-12th.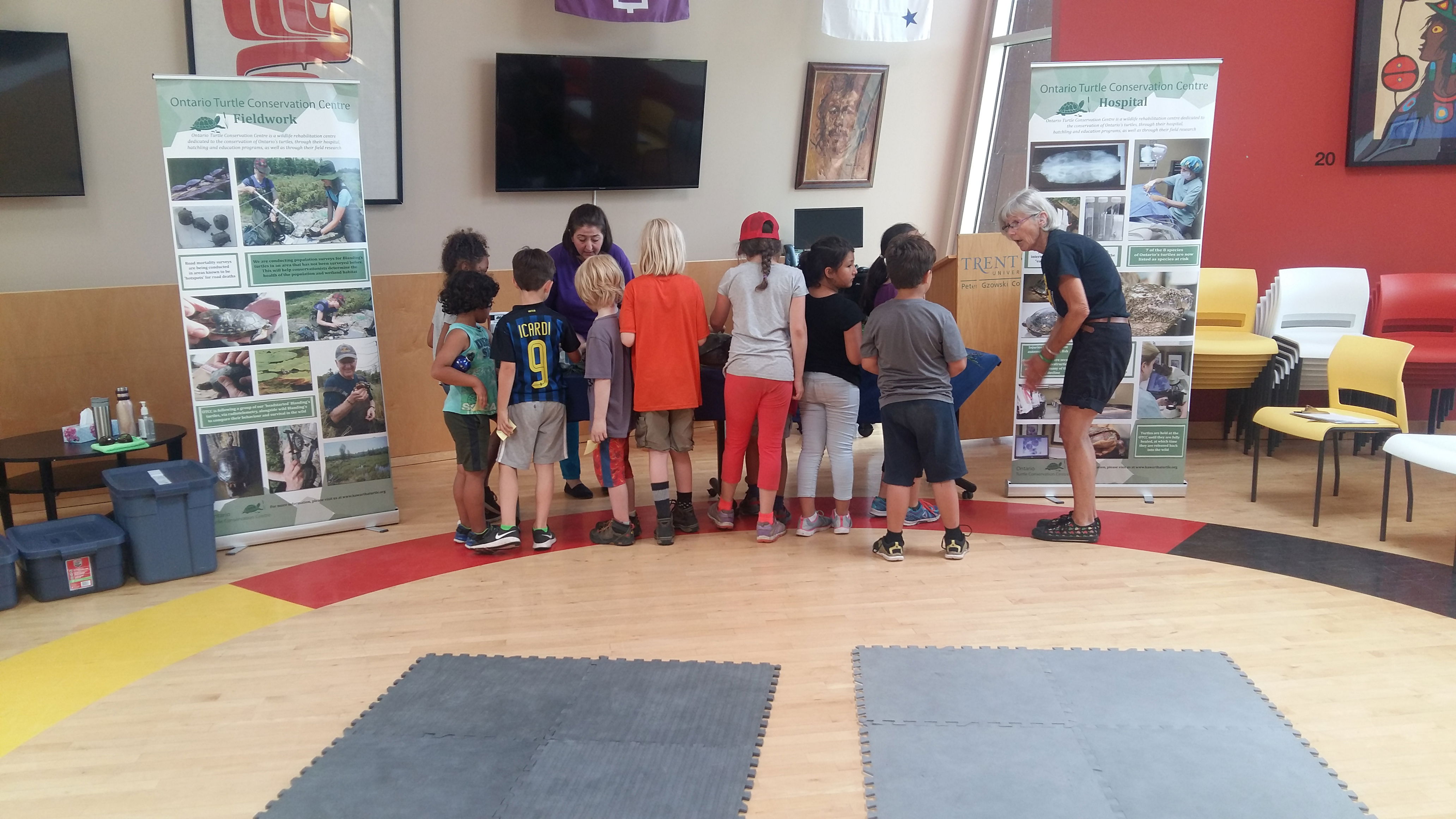 Our Summer Activity Book will be available to order June 21st!

We are celebrating the Summer Solstice with the reprint of our Summer Activity Book! You can expect activities such as turtle nest math, jiimaan engineering, butterfly science, tea recipe, info on Ode'min giizis, nocturnal activities and much more!

Check out our website, June 21st to order a copy!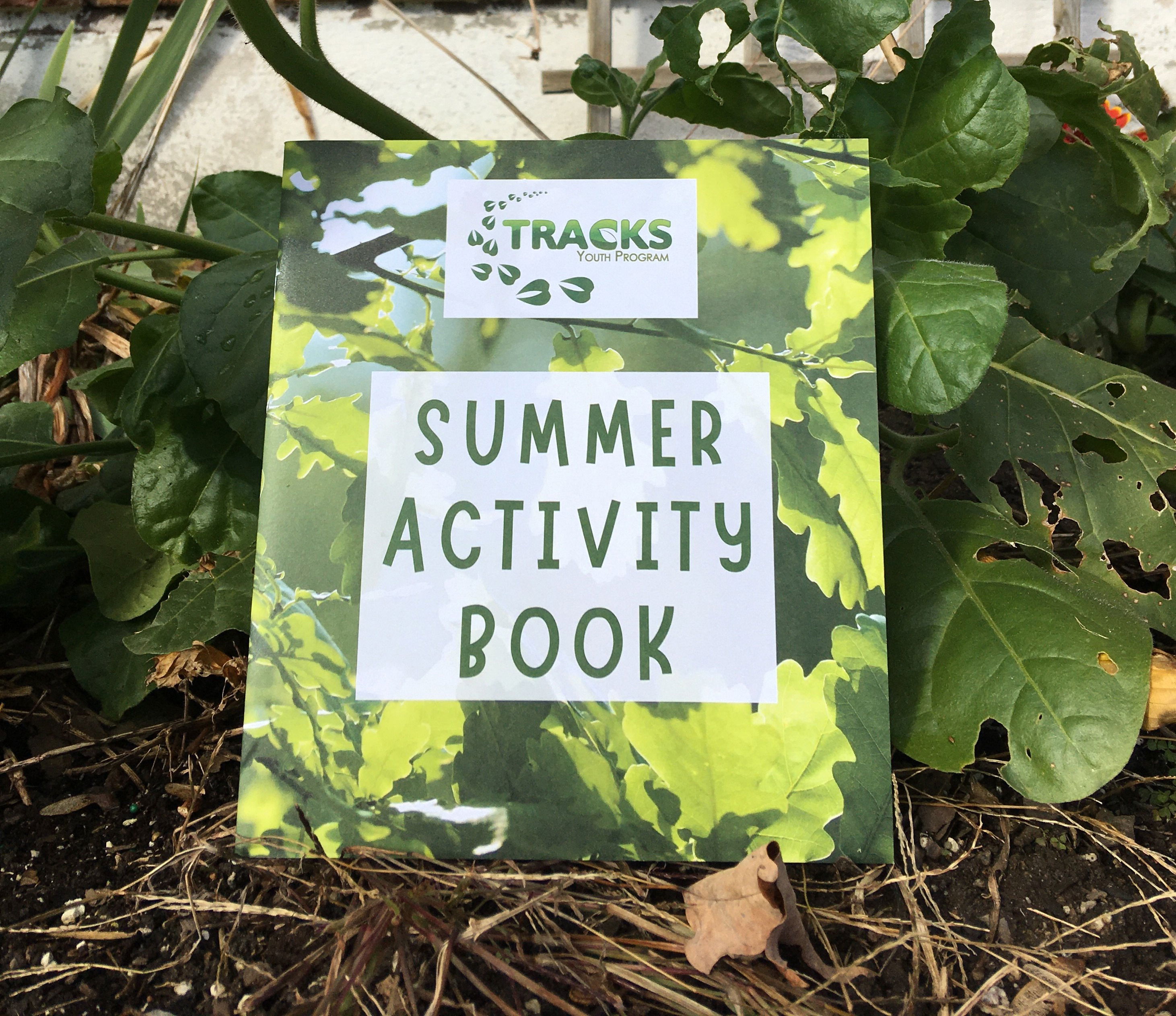 Skyworld, an Evening Under the Stars

TRACKS has partnered with Kawartha Land Trust to host an evening with storytelling, teachings and games related to sky world and our night-time relatives.
Keep an eye on our social media platforms to learn more about our upcoming event!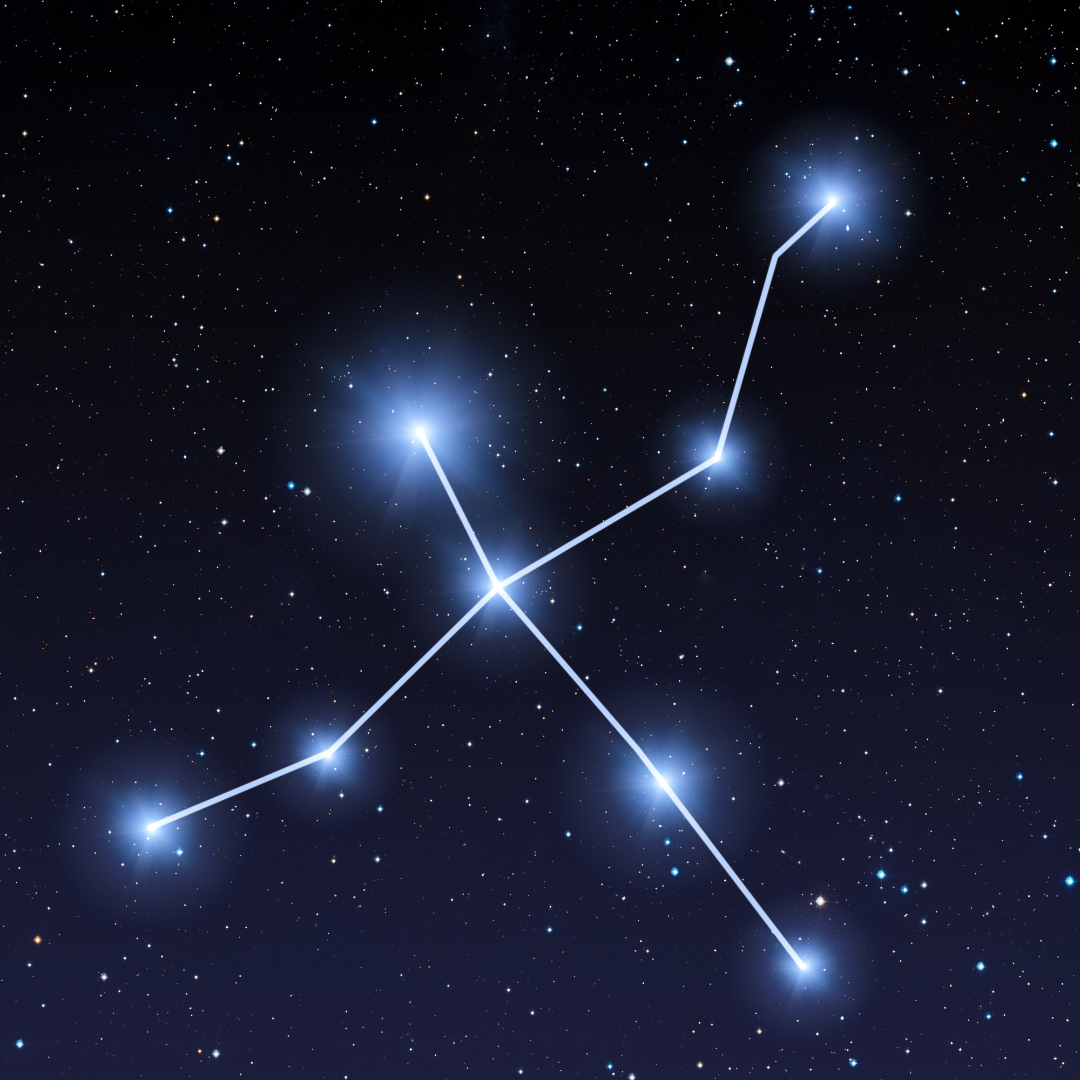 Community Day at the Petroglyphs!

August 3rd we are hosting an event for Indigenous families and youth. Community members can enjoy time at Kinomaage-waapkong as well as a medicine walk with Matt Levac.

This is a free event, and transportation will be provided. We look forward to seeing you there. Registration information will be available soon.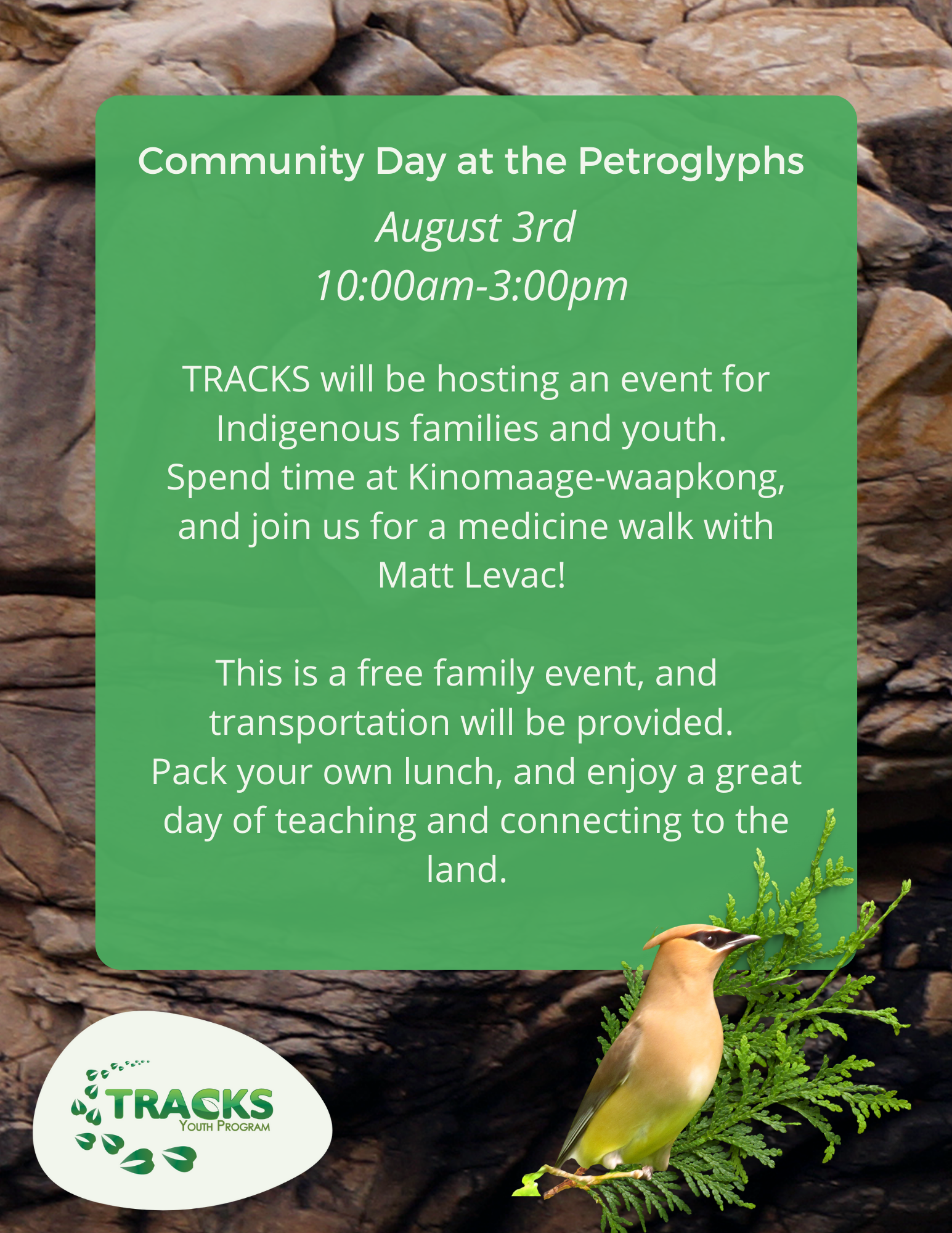 ---
Upcoming Community Events
Thursday, June 23, 5:15-7:15 pm DNC & Outdoor Al will be running a Bouldering Social!

This event is for all levels of climbing experience
The cost is $30

This is an event created for and targeted to members of the BIPOC community

Registration is limited - only 8 spots available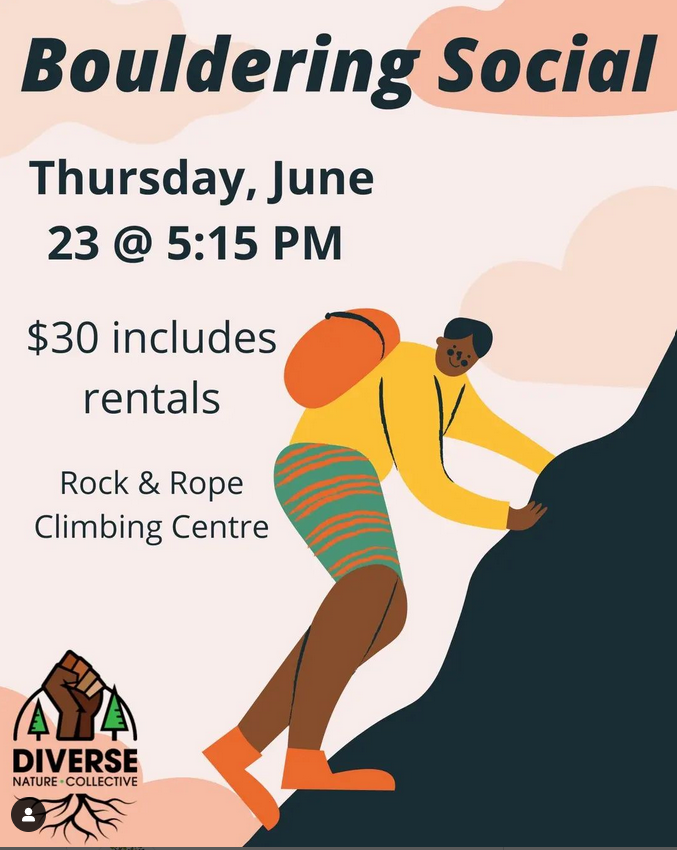 ---
Indigenous Peoples Day Events Local Public Events Open to All
Mon, June 20
History Unfinished: Reclaiming our Place. Online seminar. 4 to 6 p.m. Honouring Indigenous women activists, chiefs, and storytellers.
Information: https://www.womenshistoryproject.ca/
To Register: https://www.eventbrite.ca/e/reclaiming-our-place-tickets-337562627907?fbclid=IwAR2pg4t8j0EIpcyNvO_eE73ZEsPCB_WZN408FFJSCsUAXgmFeefOawEtMiM

Tues June 21: Events at Curve Lake open to the public. Medicine Walk with Joe Pitawanakwat. 10am – 12, 1 – 3pm, 4 – 6pm. Book a space, contact Tracey at 705-657-2758 or email TraceyT@curvelake.ca For information: https://curvelakefirstnation.ca/clfn-indigenous-peoples-day-activities/
Events at Curve Lake throughout the day open to the public. For information: https://curvelakefirstnation.ca/clfn-indigenous-peoples-day-activities/or contact Tracey at 705-657-2758 or email TraceyT@curvelake.ca
Sunrise ceremony organized by the Nogojiwanong Friendship Centre on June 21 at 4:30 a.m. to kick off Indigenous Peoples Day. No registration needed. For more information, contact Wendell: kizhaay@nogofc.ca.
Indigenous People's Day and Summer Solstice celebration on June 21 from 10 a.m. to 3 p.m. held by the Nogojiwanong
Friendship Centre and Niijkiwendidaa Anishnaabekwewag Services Circle. Check our vendors, enjoy a take-home chili meal, and offer berries to the sacred fire. Limited space, registration is required for one-hour time slots. For more information or to register, contact Amber: wellness@nogofc.ca or call 705-775-0387 ext. 224.
June 21 - 26
Indigenous Fringe Festival. In person. Various outdoor locations at Trent University East Bank
http://www.indigenousfringefest.ca/
Tickets and program online at https://tickets.showplace.org/TheatreManager/1/login?event=0

Community picnic organized by the Nogojiwanong Indigenous Fringe Festival on June 21 from 5 p.m. to 7 p.m. at Trent University East Bank, outside Enwayaang. Free food and entertainment provided.

Thurs June 23
Time Immemorial Speaker's Series. Allyship. 7 – 8:30 pm. Online. Contact: Michael Mooney mmooney@pvnccdsb.on.ca . Info and registration: https://docs.google.com/forms/d/e/1FAIpQLSc4MqECUExTqlFcYJ4lsGQ135fX4Nxm6UuhtM8kLYyXO2WFhw/viewform

July 9-10
Alderville PowWow. https://alderville.ca/28th-annual-great-lakes-pow-wow-guide/
Resources
---
Science Teachers' Association of Ontario Teacher Resources for National Indigenous History Month
Indigenous Knowledge and Science Curriculum : Lesson Plans and Ideas for Your Classroom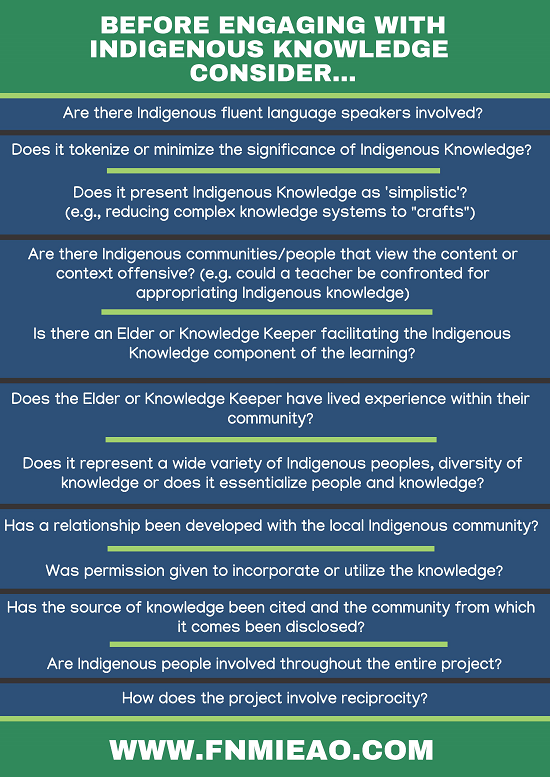 You can also refer to this article by STEM Teaching Tools to read about a set of strategies teachers can use to intentionally incorporate Indigenous ways of knowing into STEM learning environments—both in and out of school and in relation to family and community.

Check out the Let's Talk Science 'Reconciliation through STEM' webpage that has Educational Resources as well as Inspiring Indigenous Stories that you can share in your classroom.


The Queen's University Library maintains a collection of elementary science lesson plans and ideas on teaching specifically related to Truth and Reconciliation.
Celebrating Indigenous People and STEM

This Government of Canada website contains layers of resources to educate and inform Canadians, including educators, who are considering how they might connect STEM learning to Indigenous history, languages, cultures, and experiences.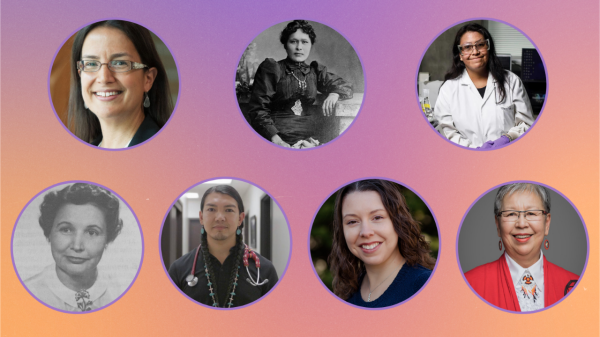 Check out this website by Simon Fraser University summarizing seven Indigenous people in STEM to know.

Here is a 2018 article from The Conversation0(0%) by an Ontario researcher on the significance of Indigenous knowledge to our scientific and technological understanding. There are some links at the end of this article for further reading that include the following:
Indian Givers: How Native Americans Transformed the World by Jack Weatherford
Indigenous Knowledge, Ecology, and Evolutionary Biology by Raymond Pierotti
"What tradition teaches: Indigenous knowledge complements western wildlife science" by Paige M. Schmidt and Heather K. Stricker. USDA National Wildlife Research Center