Biidaaban: First Light is an interactive VR project that utilizes Indigenous languages and worldviews to help people understand, as well as literally feel and experience, what Indigenous ways of being and knowing have to teach us about the world and our place in it.
We will host times for drop-in experiences as well as a special keynote presentation. See the below schedule for drop-in time, and the following poster for other details: TRACKS Youth Program_Biidaaban First Light_Full Event Nov 6-9.pdf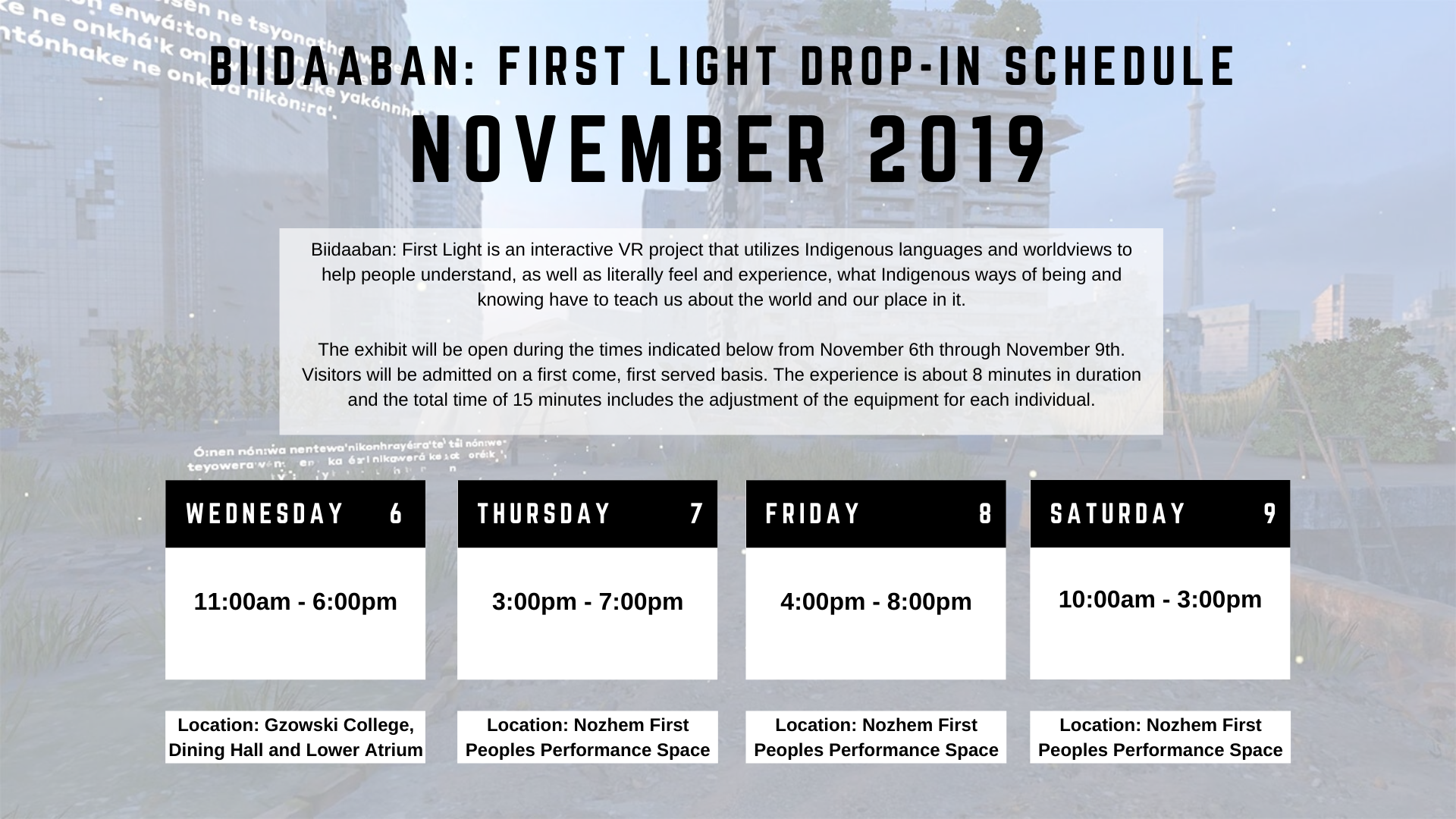 ---
The exhibit will be open during the times indicated from November 6th through November 9th ONLY. Please note the limitations of this online sign-up system, which shows available dates outside of November 6th to 9th. Reservations made on other dates will not be recorded.
You will receive a confirmation email once you submit your information, but please make sure to note the time and location of the session you sign up for. If you have questions regarding your reservation, please email operations@tracksprogram.ca.
Reserve a time to experience the VR here.
---
Other visitors will be admitted on a first come, first served basis. The experience is about 8 minutes in duration and the total time of 15 minutes includes the adjustment of the equipment for each individual.
The experience is free of charge, but we will be accepting donations on site to support further TRACKS programming and events.