July has been a whirlwind! At the beginning of July, we hired four high school students as Oshkwazin Youth Ambassadors. As they reach the mid-way point to their Summer, its about time we officially introduce them. Read on to learn more about them and why they are proud to work as ambassadors for our TRACKS Oshkwazin program.
---
Kaden Mackenzie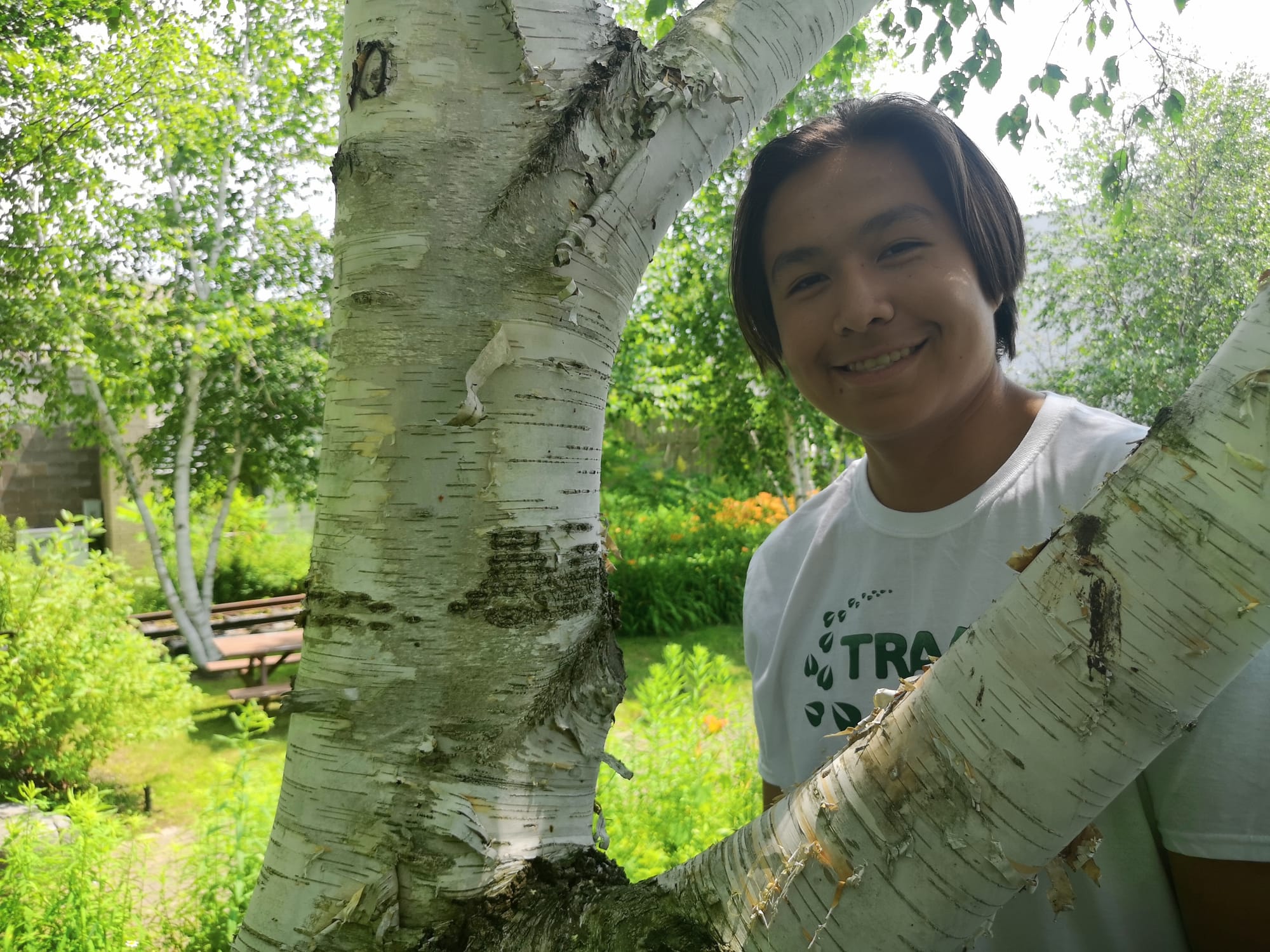 My name is Kaden Mackenzie. I am Tlicho-Dene from Northwest Territories. I was born in Peterborough before I moved to the Northwest Territories. Then I moved back to Peterborough, then to Ottawa, then back to Peterborough where I hope to stay. I have a passion for football and art. I'm also sixteen and I will attend Holy Cross for grade 11 next year.
I first found out about TRACKS after my mom found an application for the position online and told me about it. I was very interested. The reason I applied for this position is so that I can learn more about my culture and because I didn't want a dead-end Summer job. I was also interested in all the things I would learn during the Summer.
I hope to apply all of the information that I learn throughout the Summer to my life and all of the future powwows that I'll attend in the future. I would also like to talk to other people about the teachings and information so that they know about it as well.
---
Geordan Oliver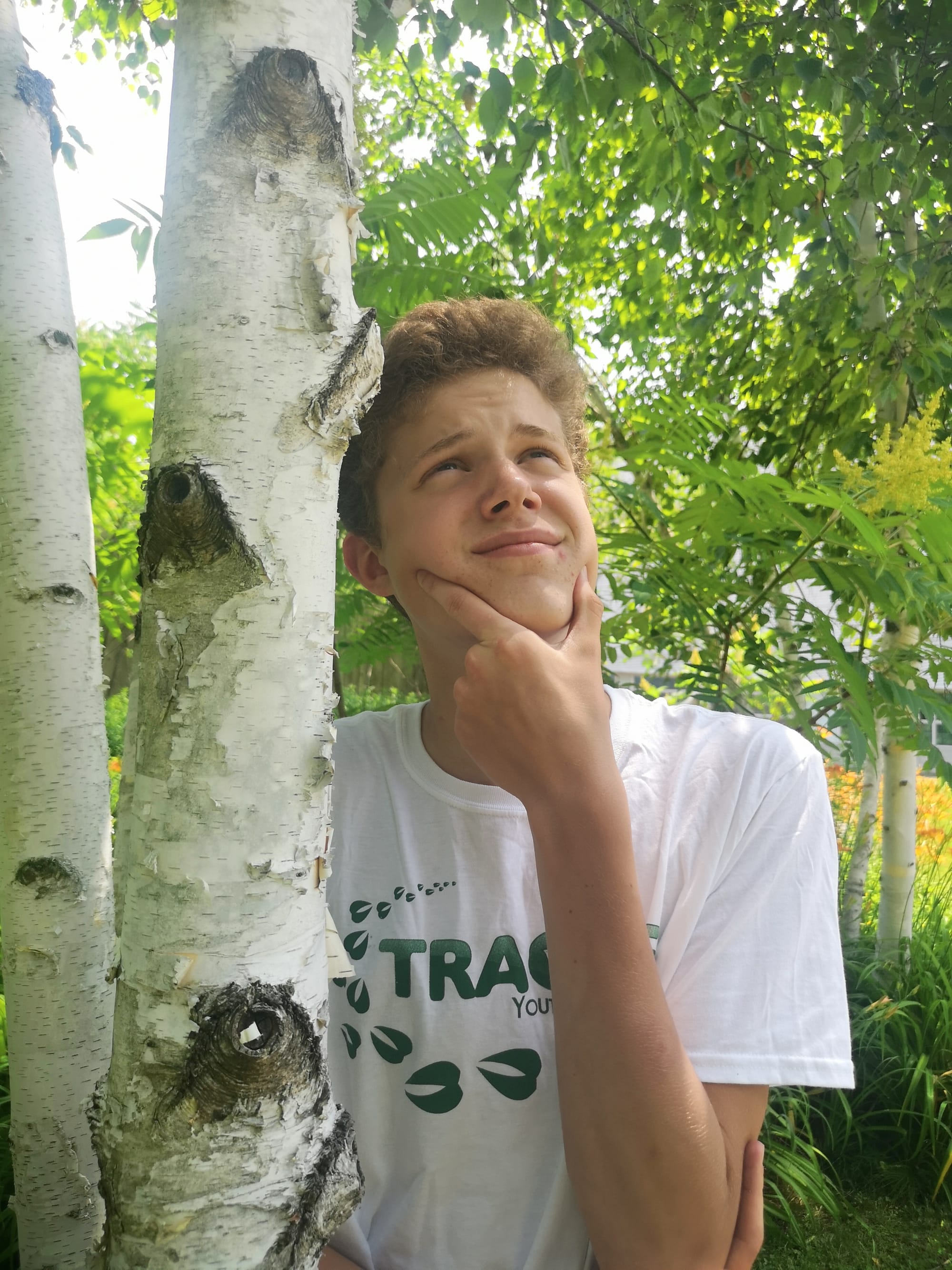 Hi! I'm Geordan Oliver. I'm Ojibwe Anishinaabe from Beausoleil First Nation on Christian Island. I'm 16 years old going into my third year of high school. I'm passionate in the field of wild life preservation and also the sport of basketball and business studies.
I discovered TRACKS through their poster online. I was immediately interested as in the poster it stated Indigenous culture would be one of the main focuses. This got my attention because, being a part of an enfranchised Indigenous family, my Indigenous heritage was not talked about and very little was known. Thankfully, so far through the TRACKS program, I have been able to make reconnections to my heritage and ancestry.
I hope to apply the knowledge I will gain from this program to help fix the false beliefs about Indigenous peoples wherever I go, may it be in business, sports, or anything. People need to learn all of Canadian history not just the Western version of it.
---
Gabe Dimock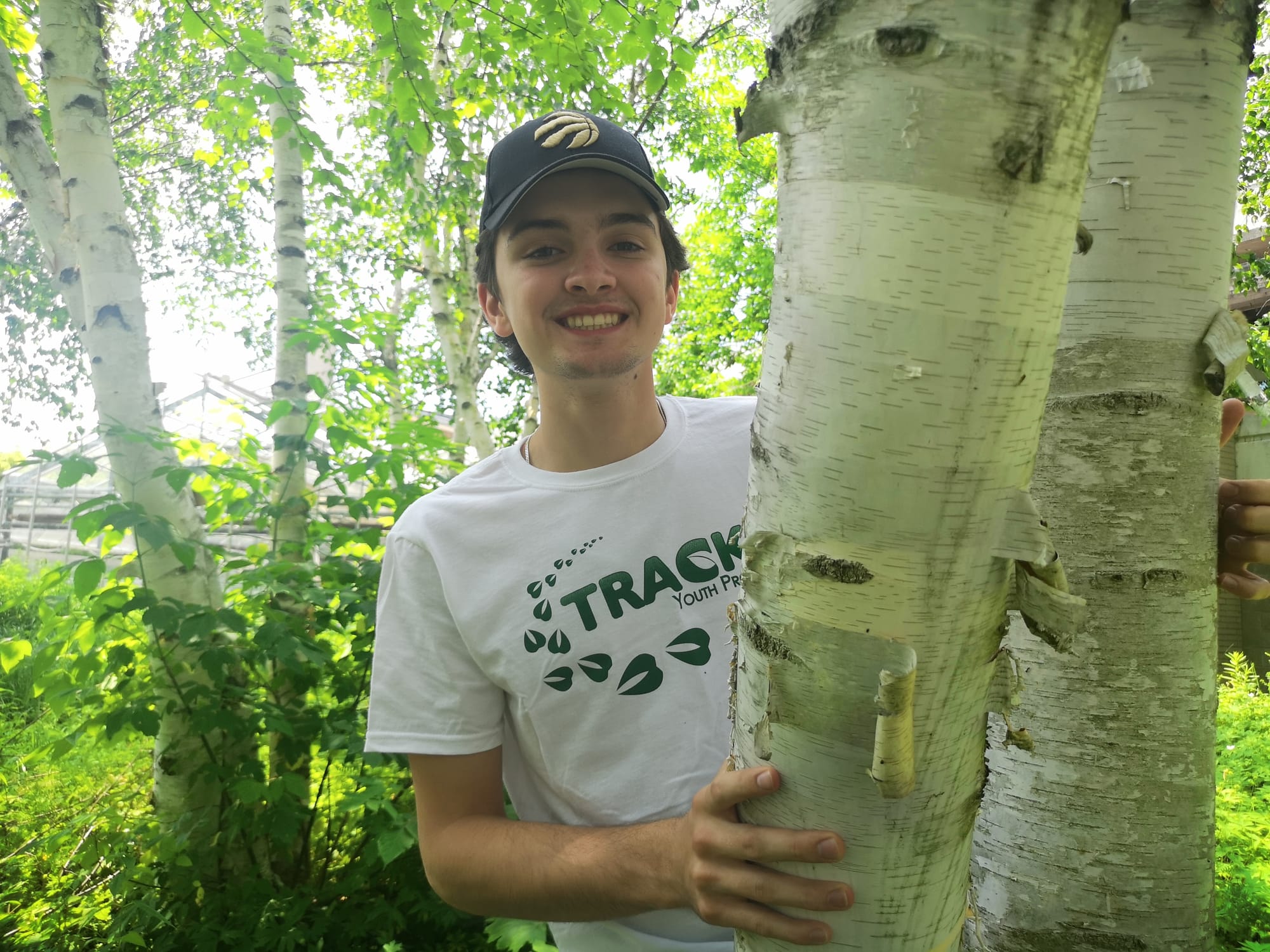 Hey! My name is Gabriel Dimock. I have grown up in Peterborough my whole life. I have South American, European, Mi'kmaq and Cree ancestry. Throughout my years of growing up I have played a multitude of sports ranging from Judo all the way to Football and Basketball. I will attend Trent University in the Fall of 2019. I will be in the Trent/Swansea Sociology-Law program as a put a high value into justice and equality and hope to make the world a better place.
I have little job experience as I only babysat until I first worked at TRACKS as a camp counselor in 2017. Currently, I am working as an Oshkwazin Youth Ambassador with TRACKS. As an ambassador, I hope to gain knowledge on my Indigenous culture and have it apply and possible guide my future. I really look forward to learning more about what TRACKS has to offer and am excited to have that knowledge.
---
Joe Lavalley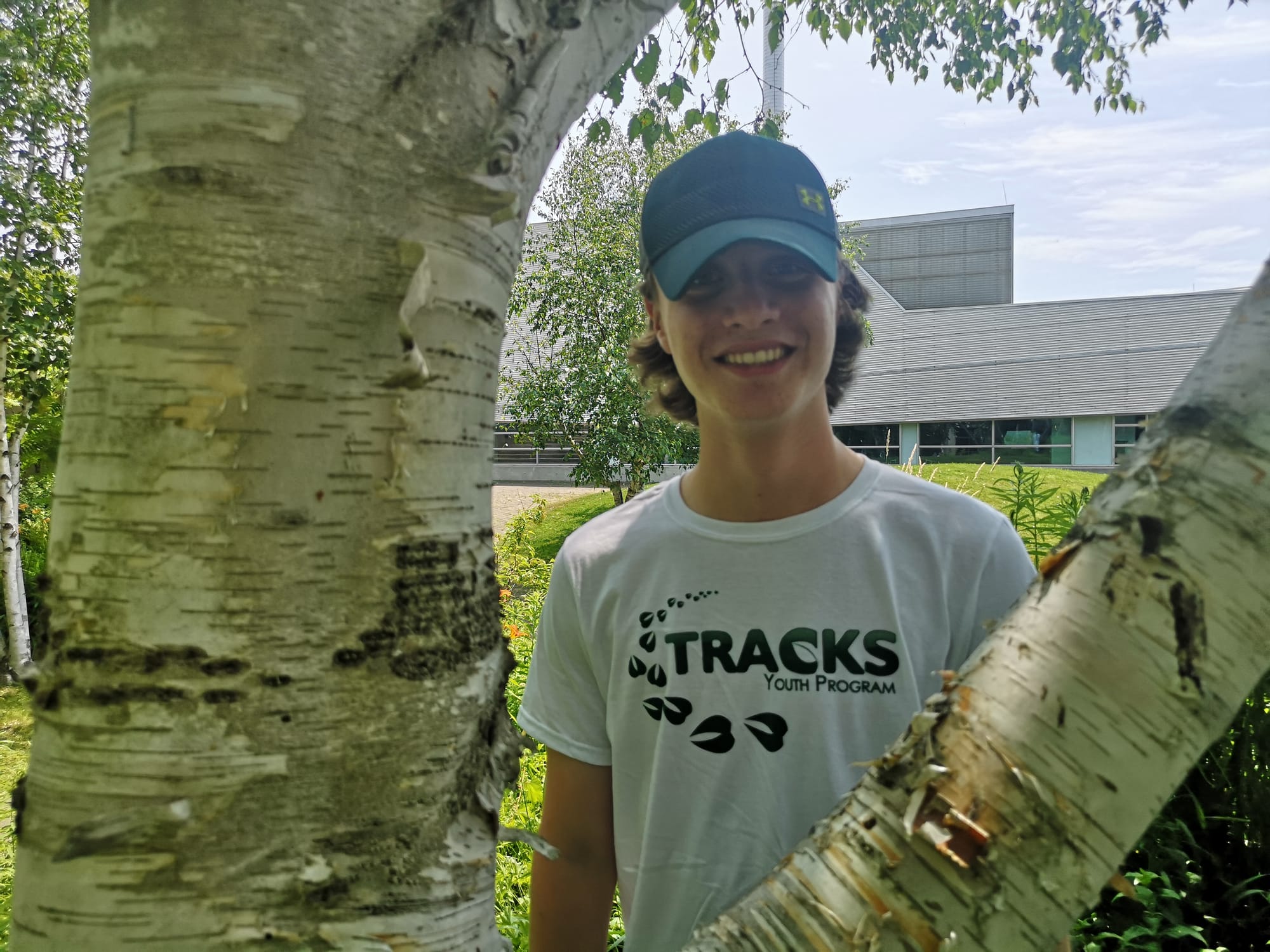 Joseph Lavalley of Algonquin of Pikwakanagan First Nation is one of four Oshkwazin Youth Ambassadors at TRACKS this Summer. He was born and raised in Peterborough, currently attending Holy Cross Secondary School on Lansdowne Street West.
Joseph is lookin forward to go into his grade twelve year enrolled in the S.E.A.L (Sports Excellence and Athletic Leadership) program in the upcoming school year. Hockey has played a major influence in his life since the time he could skate. The upcoming season has him excited to see where it will take him. Recently, he has developed a passion for fitness and nutrition and things he may pursue a career in the industry.
He came across TRACKS and the Oshkwazin Youth Ambassador position through his high school's twitter page. Joseph thought this position would be a great opportunity to explore his indigeneity and foster new and stronger leadership skills. He believes Indigenous youth leadership is very important for multiple reasons as ultimately the youth are the future decision makers. This means the youth have to be well educated in traditional and contemporary leadership skills to help preserve the culture and practices of Indigenous people. As Indigenous people have faced many challenges and injustices over the years, these new and stronger leadership skills will be used to shape a positive response to change in light of the ongoing truth and reconciliation efforts.
Overall, he is excited for the rest of the summer and proud to call himself an Oshkwazin Youth Ambassador.