Aaniin, hello, my name is Shaelyn Wabegijig and I'm the Project Lead for the 10 years of TRACKS Project! I'm Algonquin and settler descent, belonging to the Caribou Clan, and my people are from Timiskaming First Nation. I grew up in Rama First Nation, and I graduated from Trent University in 2018 from Indigenous Studies and Philosophy.
I'm so grateful for the opportunity to work with the TRACKS Youth Program. This program is a gift, and manifested dream of our ancestors, as we support the next generation to be grounded in good teachings. I remember thinking how I would love to be a part of a team that supports each other through this work because it can be emotionally, spiritually, mentally and physically challenging. This hope manifested by becoming a member of the TRACKS Team.
One of the main aspects of my job is creating the 10 Years of TRACKS Bata Library display, which is now finished! It was energizing to let my creative energy flow and explore what the TRACKS program has to showcase at Trent University's busiest place and time: Bata Library during midterms before reading week!
---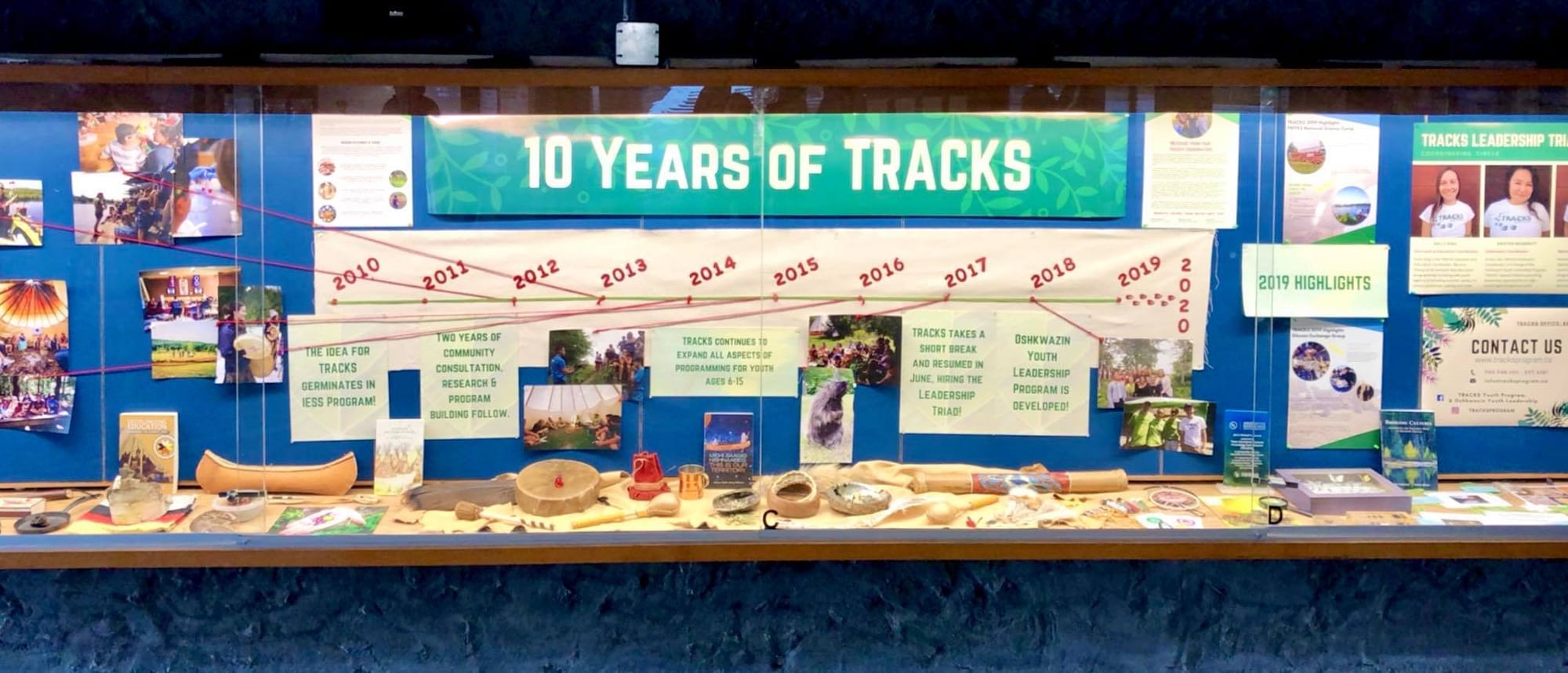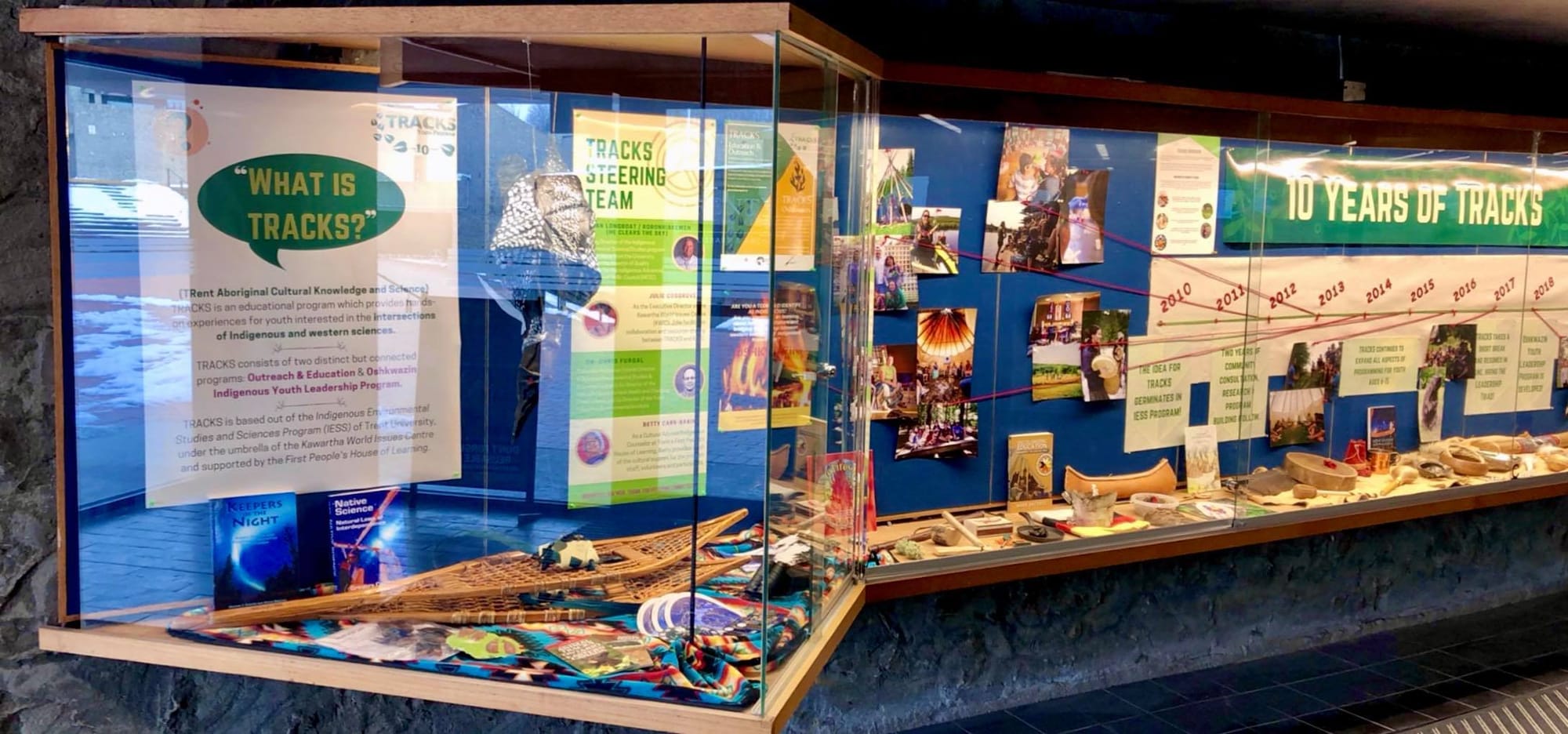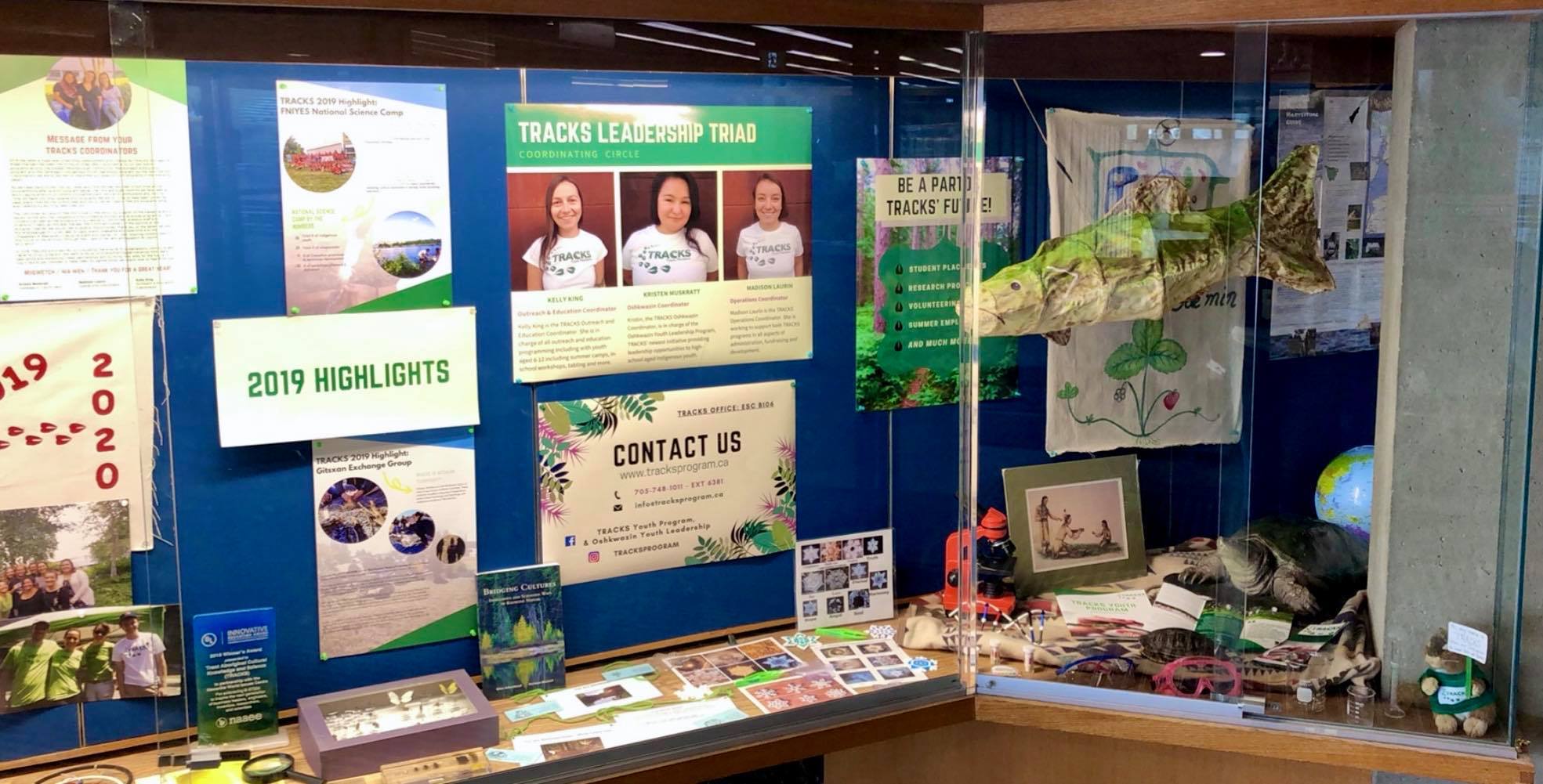 ---
---
This journey involved looking through the TRACKS lab into all the different bins and cupboards that hold our programming supplies. It was interesting to sort through the materials have taught so many youth and staff members about the bridge between Indigenous and Western knowledge systems. It was also exciting to learn the program, Canva, that I used to create the posters that are included in the display. I didn't realize how much I would enjoy creating these materials.
I felt so proud and empowered to showcase how TRACKS bridges the knowledge and sciences of Indigenous and Western cultures. It's a bridge that some people don't know exists, but nevertheless flourishes within TRACKS and in Trent University's Indigenous Environmental Studies and Sciences Program. I believe this is the bridge of the future; the bridge that can save humanity. Our work teaches how both knowledge systems can complement each other to create a just and sustainable future. I am honored to assist in introducing people to this bridge and to TRACKS Youth Program.
Chi miigwetch for this opportunity!
---
By Shaelyn Wabegijig