We are celebrating the Summer Solstice with the launch of our Summer activity Books! You can expect activities such as Turtle nest math, jiimaan engineering, butterfly science, tea recipe, info on ode'min giizis, nocturnal activities and much more!
The activities in the book are intended for kids between the ages of
6-12,
with the assumption that younger kids may need more help from an adult.
PLEASE NOTE:
We are also offering a
Seasonal Activity Book Subscription
option where you will receive an activity book for every season when they launch! Check out the subscription option
here
.
---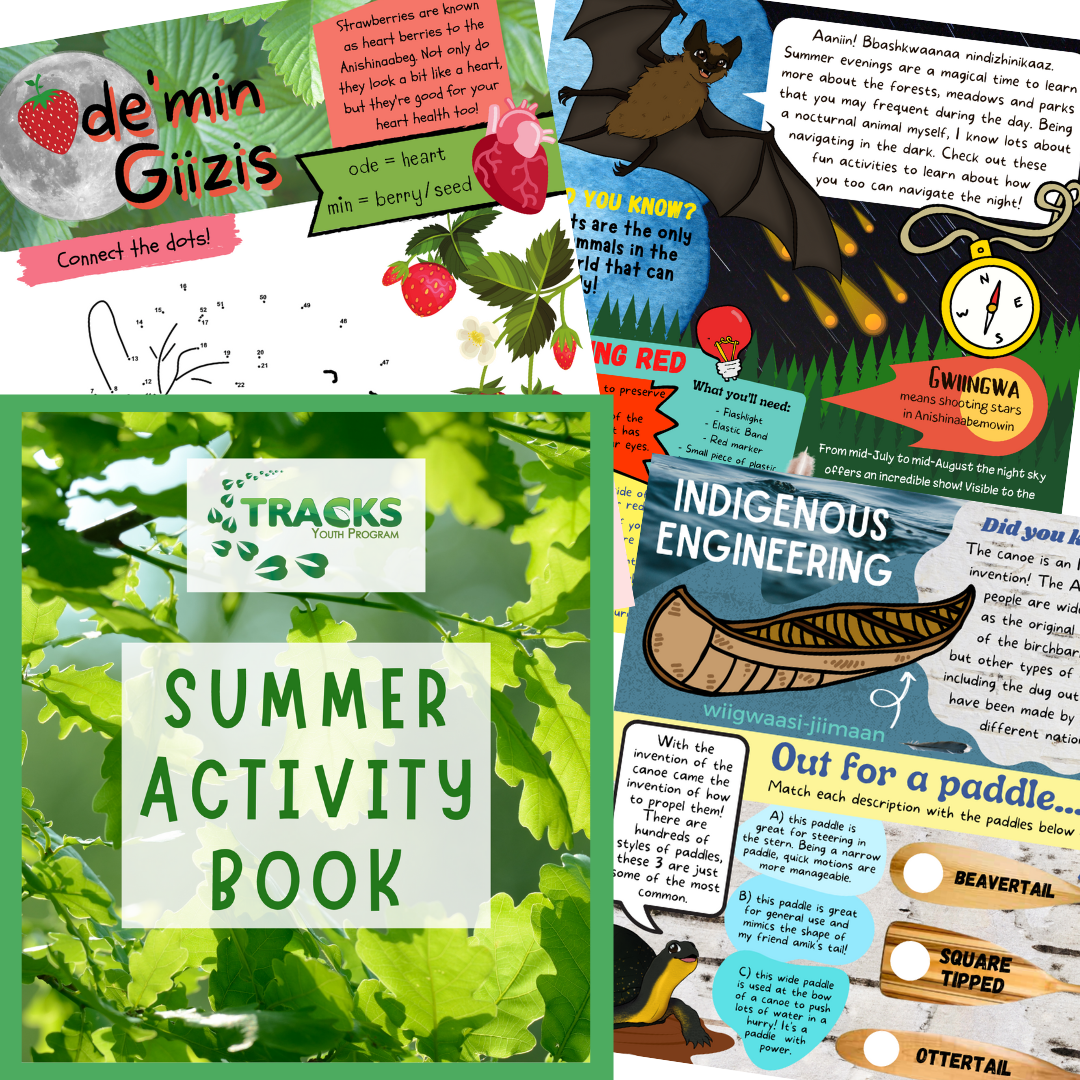 ---
The Summer Activity Books are available for purchase on a sliding scale of $5-10 in order to remain accessible to all families. Please know that each booklet costs us $10 including printing and postage, however we will accept any payment between
$5-$10/booklet.
Please reach out to
operations@tracksprogram.ca
if the cost is limiting for you.
To submit payment for your Summer Activity Book(s) please e-transfer finance@tracksprogram.ca.
---
If you have any other questions about the Summer Activity Books, including making a bulk order, please email operations@tracksprogram.ca.