You have found Nature Glyph Number Eight!
Want to find more? Check out the Scavenger Hunt Map
Gaagaagimiish is the Anishinaabemowin name for Eastern Hemlock. This name means "Porcupine, his tree". This tree name speaks to the relationship that they have with gaag (porcupine). Gaagaagimiish is the favorite tree of porcupines, and if you go out looking for one, check to see if there are any gaagaagimiish around. These beautiful trees can take up to 200 years to reach full maturity, and can be found in moist hardwood forests.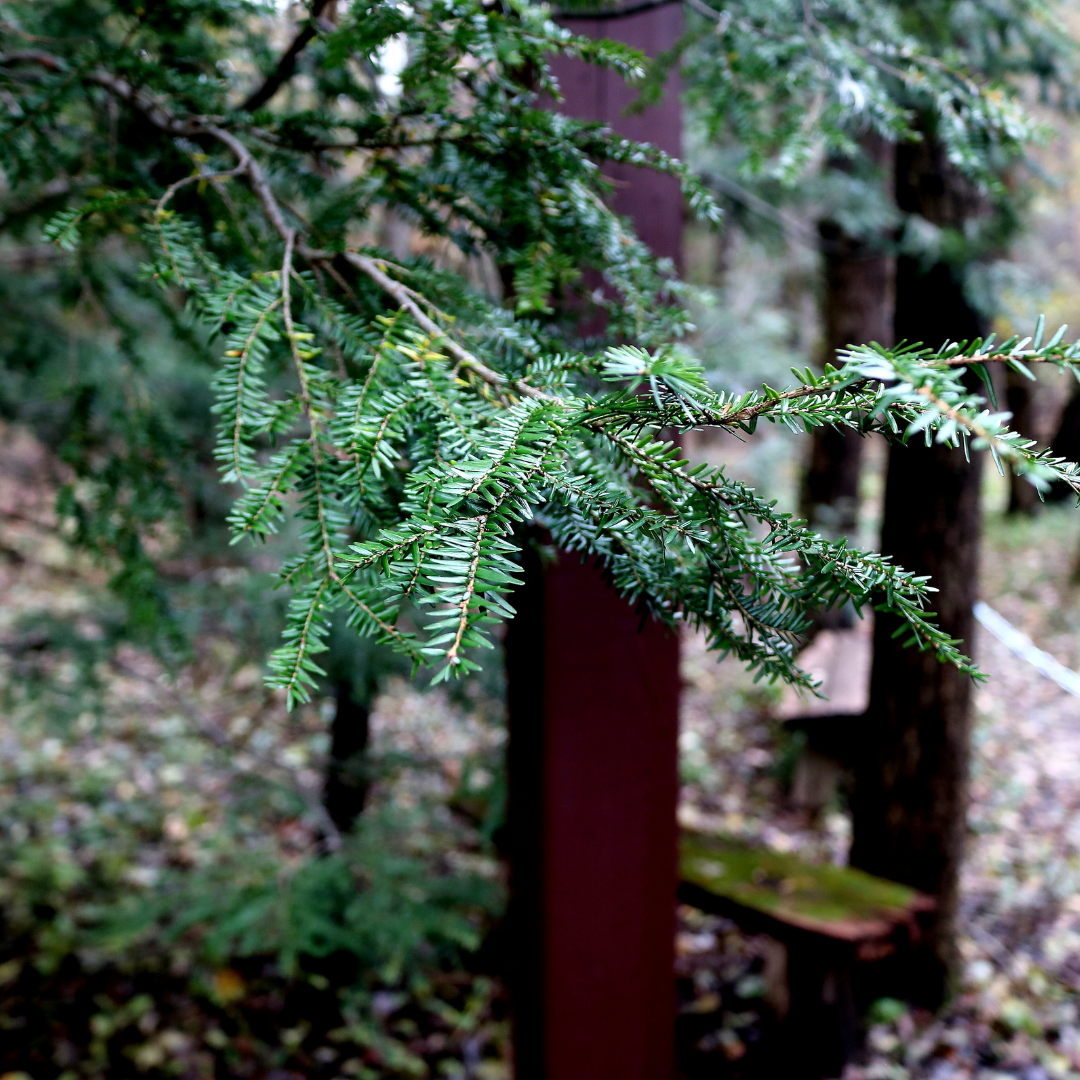 Gaagaagimiish also have a special relationship with deer. These trees have such strong acidity that you will most likely find little to no plants growing under it's canopy. A mature tree can create a very soft place to lie down from it's needles. Gaagaagimiish has medicine in their needles that deer use to be cured of skin sores, or infestations. They will lie on the needle beds of a mature tree to help heal their ailments.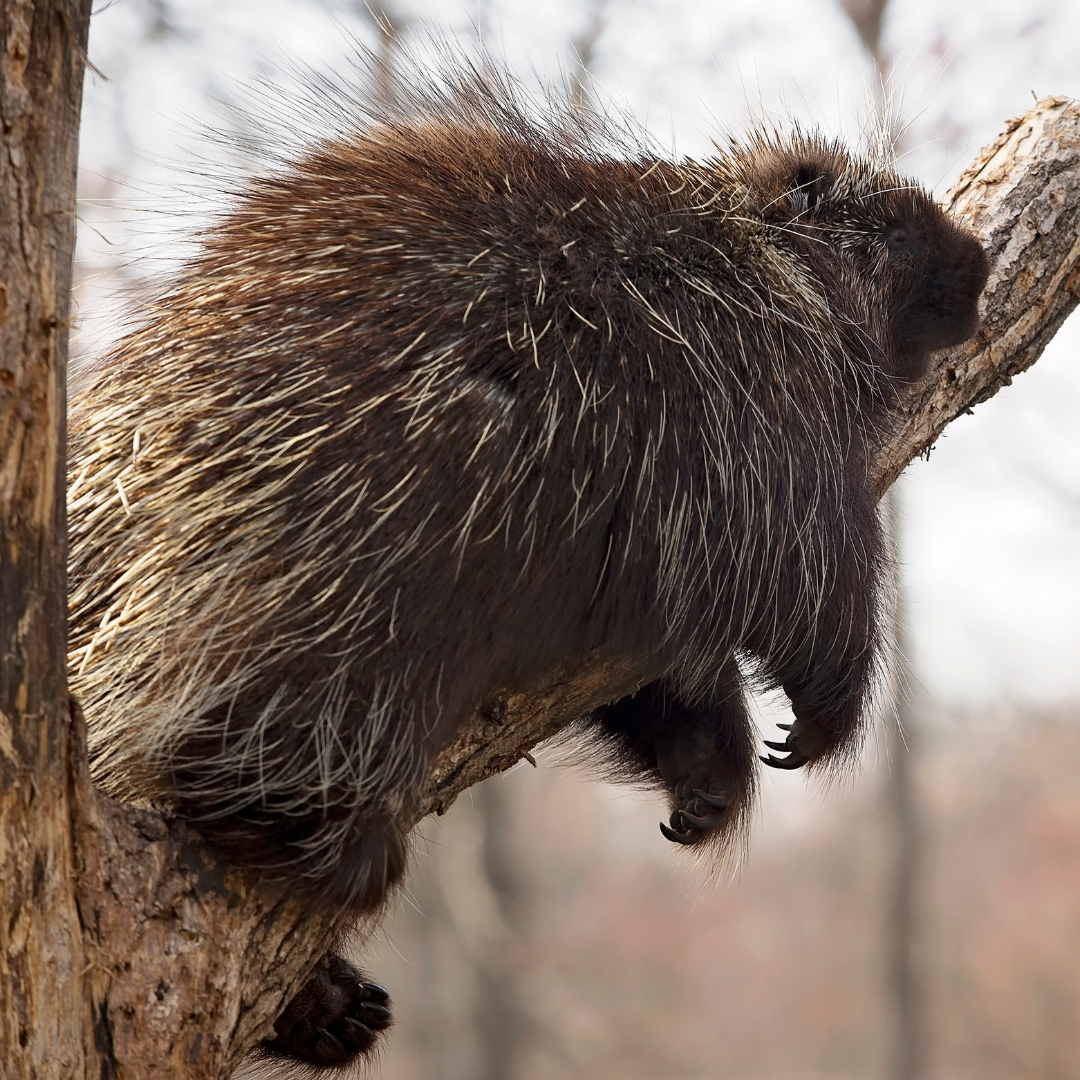 Land Invitation: Porcupine Investigation

As you have learned, a great place to search for a porcupine is by looking for gaagaagimiish. Start a porcupine investigation, by looking for clues that may lead you to where they live. A tell tale sign is for broken branches on the forest floor, gnaw marks on bark, and scat that is oval in shape, small and in piles. Your land invitation is to try and find a porcupine. Remember to be respectful of the trails, and all the beings that occupy the space you are searching!